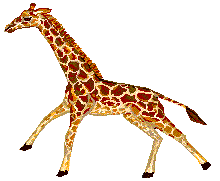 ---
What
is
the
Animal
Enhancement
Fund
It is a non-profit oranization dedicated to improving the lifestyle of animals held in captivity. The animal Enhancement Fund raises money from corporate sponsors, "Friends of" animal leages and through donations from individual people concerned about animals. There are countless, hard working people who are not "in the loop" for grant money or charitable donations, dedicating themselves and their personal incomes to benefit animals in distress. There are rescue organizations that are too limited by their funding to afford such refinements as odor removal even though odors affect the over-all health of animals in confinement during rehabilitation. If you know some person or organization like this, please let us know. The A.E.F. would be glad to be of assistance, with your help.
---
John Nelson
1604 Home Terrace Dr
Pomona, CA 91768
Tel. (909) 629-0994
---

This page has been visited
times.

---
My Snazzy List of Links
Animal Enhancement Fund: Products to Enhance Animals lives.
The animal Enhancement Fund.: Tells what the animal enhancement fund is.
Frends of animals: Animal care
What is the Animal Enhancement Fund: Loveing care for animals
Save that Tiger: Animal rescue
Natures Original OdorGone: Products for animal care
I live at the Orange county zoo: Adopt an animal
Big or small we love them all: Animals and love and care
Community Service bulletin: Concerning Animal Care