Dear MyFriends Members and Visitors,

The Spamer is still hard at work useing our domain to send out his
Spam. I dont know how this is being done and we are still going to COURT
So we have voted to let him have it and reg. another domain.
myfriends.org will be reborn as www.thyfriends.net

Your help in this matter is still needed and apprecated
The company that we leased the Server from deleted the MyFriends
Website from the machine. They did this claming that MyFriends
had sent out SPAM E-mails to people, which you know is not true.
I asked for proof and they (the people that own the server) have not
provided me with any such proof.

So we can get MyFriends back up we need your help.
We do not need your money, just your morel support.

Please send E-mail to Steve Sloan the MyFriends Webmaster and
Administrator MyFriends@tcsnet.com. It does not matter if you
were a Member of MyFriends or not you can still help by sending
your E-mail to Steve.

"The more E-mail we get the better chance we have of getting
MyFriends back up and running".

All you need to say in your E-mail is how that NOT Having the
MyFriends site has hurt you either emotionally, financially, or
whatever reason you can think of.

MyFriends was created back in Oct of 1998 and has never been removed
from any Server for sending Spam. Because MyFriends only sends
E-mails to people that have OPT-IN or requested E-mails from us.

I am begging you please help me see my dream of making MyFriends a
place where people can meet and make friends. And help each other
in the everyday struggles of life.
If you will just send an E-mail
to Steve Sloan so he can get the MyFriends site released so we can
set it up on a different server, we can see all our dreams come true.

Please send this to everyone you know and ask them to help… by
sending E-mail to MyFriends@tcsnet.com and asking that the site
be released. If we do not get MyFriends released then we all lose
the dream of what I and MyFriends has stood for all these years.
Personally my heart was crushed when I got the news, as you all
know MyFriends was what I live for.

God Bless,

Your Friend John H. Nelson

Please reply to MyFriends@tcsnet.com

This is a letter from one of our members

To whom it may concern:

I am a 30% disabled VietNam Vet, suffering from PTSD,
who has been involved with MyFriends.org for about 3
1/2 years. I have recieved a lot of emotional and
psychological support from MyFriends.org and now some
ignorant person has claimed that MyFriends.org is
spamming people. If this were true I am sure in the 3
1/2 years I have been involved with them that I would
have been spammed for sure. I have never been spammed
by MyFriends.org at all. I would like to see
MyFriends.org returned to the Internet and left alone.
I am in need of the support that I have recieved in
the past but can no longer receive because the web
site has been removed.
Thank you

Keith Gepner

kegger146@yahoo.com

BIBLETalking bible on the internet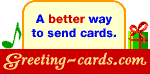 Friendship Club Greeting "CARDS" Check out all the great prises you can "WIN"
We have our own Greeting CARD store now Please make use of it
We will keep the latest and best card selection for you
Great Lady that does great GraphicsI hope she will become one of our new friends
mailto:kate@katekreates.com
Internet Marketing ProShop Main Page ProShop Partner Program PhotoReading Personal Learning Course Global PromoBot Project Phineas Checknique Earthonline Software Master Writer 397 Press Release Broadcast Service Joe Vitale's Confidential Online Marketing Strategy

CDNOW $10.00 discount on $20.00 purchas now thru end juneAlways a better buy





$$$ Free email Scratch Ticket! $$$

Nine Chances To Win!

Win Cash Instantly!

To play, enter your email address, then press "submit".










Click to vote for this page as a Starting Point Hot Site.

Submit your page to 34 popular sites for free!

---
---
---
---